We have created a fundraising tool kit for group leaders and sellers to utilize, so they have everything they need to run a successful fundraiser! Below you'll find everything from fundraising tips, videos, and information about our programs. Happy fundraising!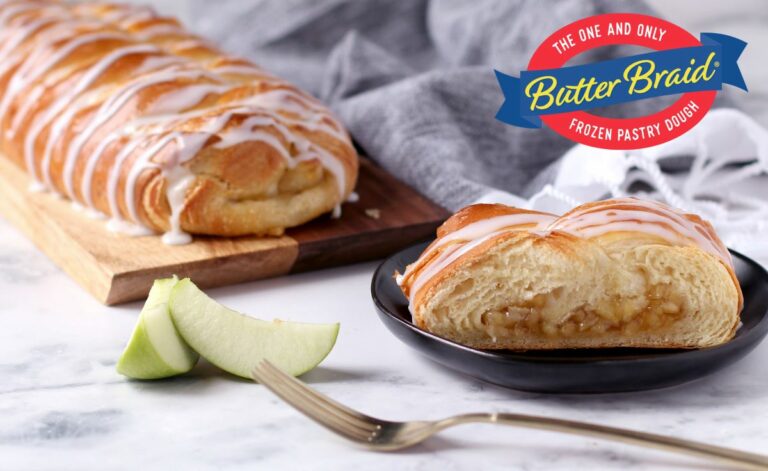 Butter Braid® Pastries
Learn more about Butter Braid Pastries and our fundraising program. Butter Braid Pastries are only available through fundraisers. Through our pastries, we celebrate togetherness and show the dedication we have for our loved ones.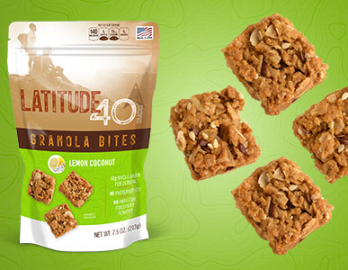 Latitude 40 Snacks Granola Bites
When you combine great taste with healthy ingredients, you've got a recipe for easy sales. Available in 6 crowd-pleasing flavors, these granola bites have all the right ingredients for a successful fundraiser!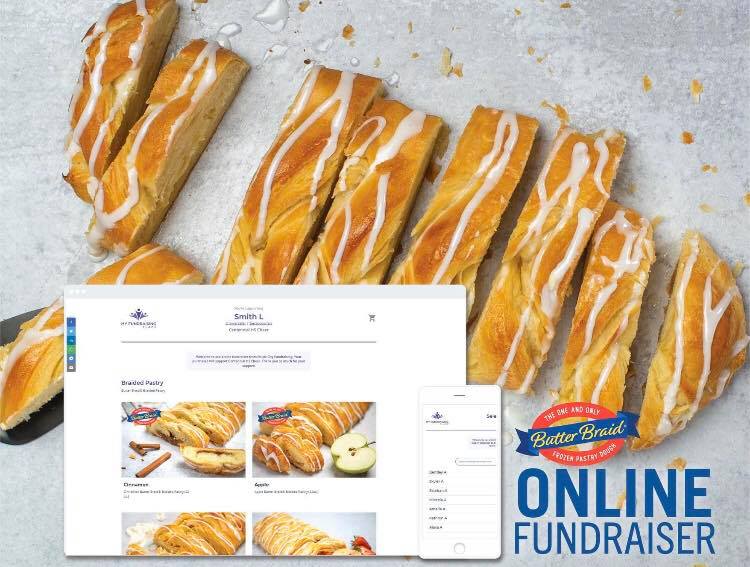 Online Store
Learn more about running an online fundraiser with us! It's the SIMPLE and EASY way to raise funds for your group, and it's FREE to use with any of our fundraising programs. Below you'll find set-up instructions and information about our online store.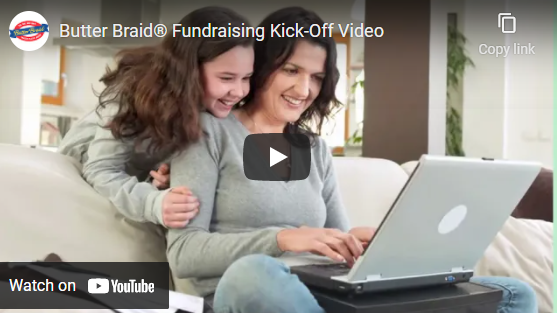 Fundraising Videos
Check out our collection of fundraising videos. These videos feature information about our products and fundraising programs.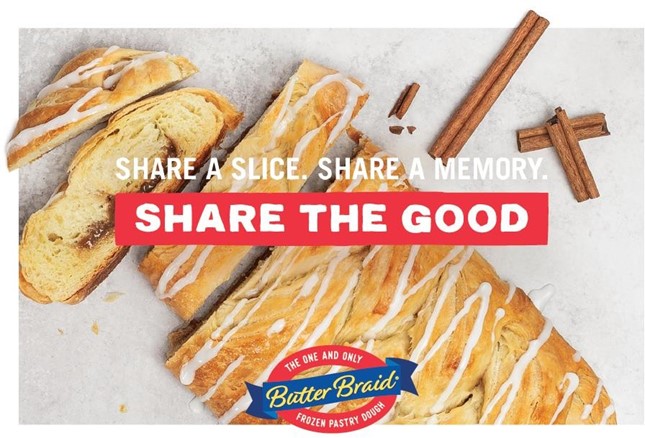 Other Fundraising Tools
Are you getting ready to host a fundraiser? Whether it is your first time running with us or your fifth, we think these documents will help you get your fundraiser off on the right track.
Here's what our customers are saying…
It was simple, definitely hassle-free and a great profit for our small school. Karen went above and beyond.
Fundraising program was very organized and hassle-free. Orders were pre-sorted (a must!) We will use Karen again & again. Everything was just on time.
The Butter Braid Pastry Fundraiser exceeded our expectations on simplicity, customer service and our profits
Customer service response was very prompt! Very easy & definitely a hassle-free fundraiser.
Very simple and easy. Karen was great with delivery of the product, making sure the order was correct.
It was incredible easy. Karen explained everything clearly. The documents and paperwork were easy to use and understand.
Loved the hassle-free part. The order came sorted by child and super quick & easy to hand out.
Easy product to sell. Less hassle. I had all the tools necessary to promote the sale.
It exceeded our expectations, was fairly simple, profitable and delicious.
We exceeded our profit goals and it allowed us to provide more items for our team!
Karen & her staff went out of their way to make this "slam-dunk" easy – and it was! They treat us like family!"
Gail-Marie - Knoxville, TN
Simplistic, Profitable, Hassle-free! Karen's always available.
Excellent customer service. Easy & Profitable!
Very easy & profitable. Communication & delivery process was excellent! Hassle-free!!! The kickoff with samples was a great idea so students know what they are selling!
Very impressed with the presentation of the braids being already prepared & sliced for kickoffs.
More than satisfied – Excellent customer service. No improvements needed. You have this down to a perfect science!
Our Butter Braid fundraiser gets better every time!
Excellent! No Improvements!
Easy. Good Profit. Tastes great! Very satisfied.
Karen was wonderful. She was never too busy to help. She made everything easy and was great to work with.
Helen - Strawberry Plains, TN
Met our expectation in every way possible. Superb! You guys got it right!
Simplicity! Excellent Service!
Fundraising program was wonderful, fast, profitable and a good way for our students to interact with others. We are spreading the word.
Hassle-free and a great product.
Very satisfied. Hassle-free, good turn around, good profit.
Great experience selling & making a profit. We would recommend this fundraiser but we want to keep secret to ourselves at PMS.
Hassle-free. Karen was awesome – she knows her stuff!
Karen made it easy 🙂 Product sells like candy!
This was the easiest moneymaker we have ever done. Karen made it so easy and convenient for us.
Fundraising program was very simple to implement. Rep made it easy to do! Good product that sells themselves."
Love it! Sells itself. Change nothing.
Very Good – exceeded expectations – easy to do!
Simplicity! Love the fact they are already sorted for delivery day!